How To Choose A Doggy Daycare
wphungerford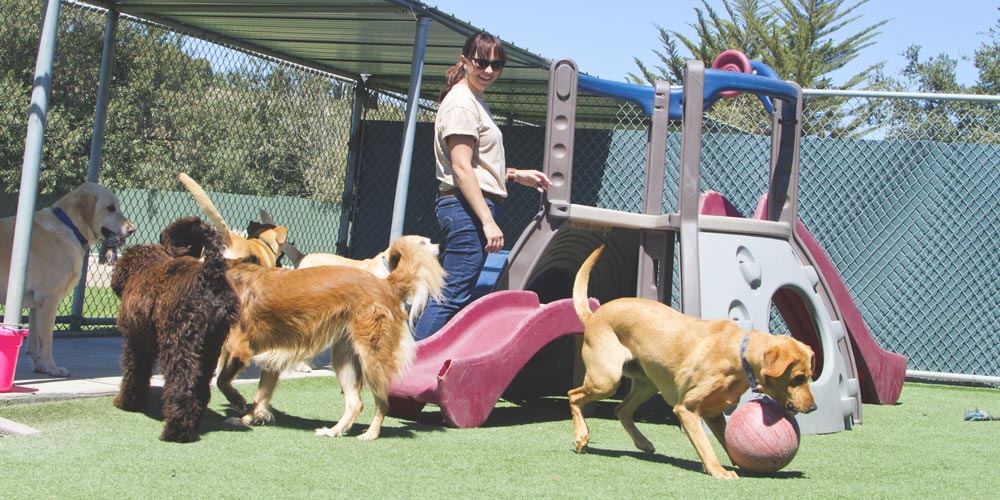 Doggy daycare is more popular than ever! Daycare provides owners with peace of mind while they're at work — allowing dogs ample time to play, exercise, socialize and grooming. We all enjoy snuggling, relaxing, and taking walks with our best friend, however, dogs thrive when they are exposed to new things.
Choosing A Doggy Daycare
Give your dog the opportunity to experience new places, meet and interact with other dogs, and enjoy the mental and physical stimulation of dog daycare.
Benefits of Doggy Daycare
There's no one more capable of deciding if doggy daycare is right your dog than you. Like people, every dog has their own personality, comfort zones, and preferences. To decide whether or not doggy daycare is a good option, check out the following benefits it offers:
Alleviates long hours of your dog being alone at home, which can result in
.
Provides plenty of time for supervised exercise and playtime, which results in having a tired and satisfied dog, when the two of you go home, at the end of a busy day.
Prevents the need to hire dog sitters or dog walkers, i.e. no strangers in your home or around your dog.
Your dog will reap the rewards of being in a positive environment that encourages good behavior and results in plenty of TLC.
What to Look for in a Daycare Facility
Be sure to research area doggy daycare facilities online and in-person. Read reviews, ask for recommendations from friends and family, and have a conversation with staff over the phone. Next, visit the facility so you can make a personal evaluation. In addition to observing how the staff treats you and interacts with the dogs, consider the following:
What vibe does it give?
Does it appear and smell clean and well taken care of?
Do the dogs seem happy?
What type of security features are there? For example, determine the check-in/check-out process. Is quality fencing in place?
Are there any potential hazards, such as broken or dirty toys, exposed electrical outlets or frayed wires?
Is the staff to dog ratio satisfactory?
Don't Be Afraid to Ask Questions
Once you've checked off the above details, plan on asking important questions during your visit. Remember, your dog will be spending multiple hours at doggy daycare and you want to have confidence that he'll be safe.
What type of training and credentials are required of the staff? Staff members should be knowledgeable in simple protection and care. However, it is ideal if they are trained to understand canine body language and how to properly respond in the event of illness or danger.
What is the acceptance protocol? A quality facility will require each and every dog pass a temperament test and verify up-to-date vaccines.
Is the facility bonded and insured? This should never be a problem for a top-notch professional facility that stands behind their staff and services offered.
Ask about the methods of discipline. Choose a facility that encourages good behavior versus reprimanding bad.
Pay Attention to How Your Dog Acts
After your dog has attended daycare, make note of his demeanor. If he comes home tired and happy and eagerly gets in the car each morning, consider that a telltale sign, and know that you can take care of your daily responsibilities while your dog basks in fun.
Contact Our Doggy Daycare Today!
Paws & Unwind Pet Resort provides the best dog daycare services in Grand Rapids! Our kennel is staffed with enthusiastic animal lovers ready to give your pet the attention they deserve. Get in touch today to see why our facility is second-to-none!