Should You Board Your Pet During Summer Vacation?
wphungerford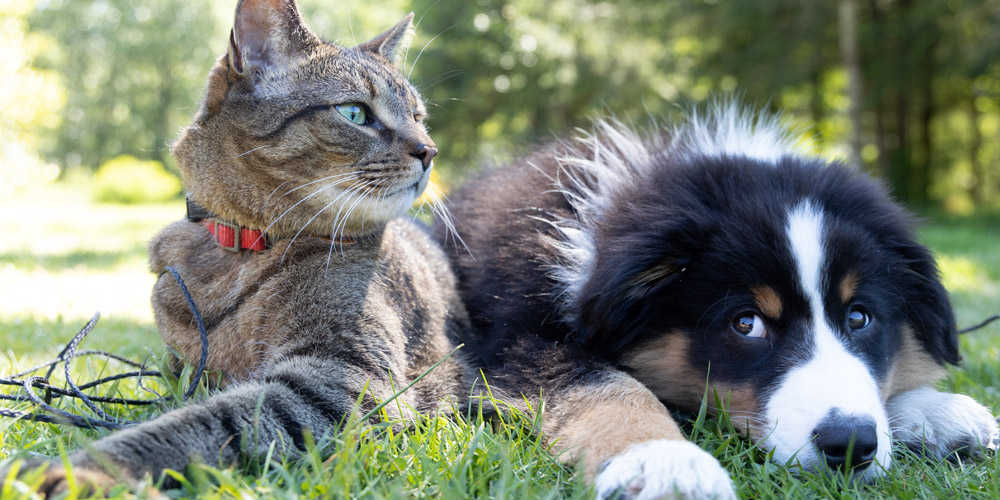 Is your summer vacation about to start? For most people, this is an exciting time that leads to lots of you should board your pet. Here are 5 reasons why boarding your pet is a great choice for both of you!
and amazing memories. But for dog and cat owners, it can bring a little bit of anxiety, especially if you're deciding whether or not
Yes! Board Your Pet For Summer Vacation
They Can Get the Attention They Need
Pets can feel stressed when their owners leave even for just a few days! Boarding centers will not only provide them with a safe place, but the staff will also make sure to give your pet plenty of attention to make them feel at ease and comfortable until you return.
Don't think of a pet boarding resort as plain or cold! Places like Paws & Unwind go above and beyond to treat our guests as royalty. Your pets are staying in a special resort, made just for their comfort!
They Can Get Plenty of Fresh Air
Pet boarding facilities provide safe access outside for pets, allowing them to play and run around in a controlled environment. If you live in an apartment, it can be more difficult for your pet sitter to make sure your dog or even cat can easily get their daily fresh air.
They Can Socialize
Most pet sitters can likely only stop by for a few hours a day to care for the dog or cat. Unless you can drop them off at a friend or family member's house, or have someone temporarily move in, your pet will be alone for most of the day.
But at a boarding center, that doesn't happen. Your pet will have their choice of other dogs, cats, and even staff members to play with and socialize!
You Can Enjoy Your Vacation
Since your pet will be constantly supervised and cared for, this can provide you with tremendous peace of mind and help you relax during your vacation.
If you board your pet at Paws & Unwind, we'll ask you to leave an emergency contact number and will reach out to you if necessary. But if not, you can call any time to ask how your pet is doing!
It's a Great Choice for Older or Ill Pets
If your pet has certain health conditions that require special attention, this is usually no problem for trained staff members at boarding centers! They are experienced in caring for older pets and those that need special consideration, whether it's in terms of nutrition, taking medication, or even the amount/type of physical activity they need a day.
Pet Boarding at Paws & Unwind Pet Resort
Our Grand Rapids pet resort is at your service and ready to board your cat or dog in a safe and friendly environment!
If you want to learn more about Paws & Unwind, feel free to reach out online or call us directly at (616) 930-4300 for a short chat!