What To Pack When Boarding Your Dog
wphungerford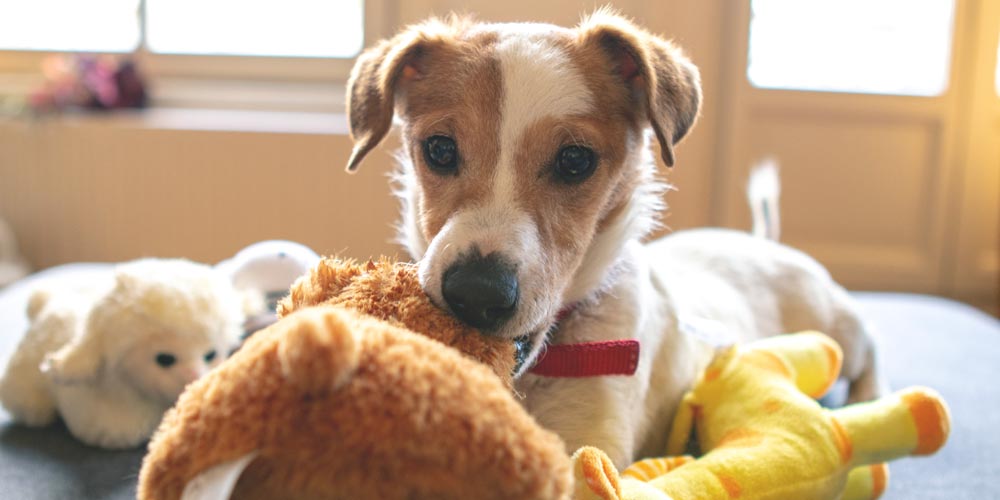 Our dogs are family members and the thought of leaving them behind is stressful for everyone involved. Even when you're confident in the friend, family, member, or kennel where they'll be staying, it is difficult. And just as you would pack a suitcase for yourself or your child, there are a few very important items you need to pack before dropping your dog off for his overnight stay. What to pack, you ask? Preparing well ahead of time will ensure your dog is well cared for and you can rest easy while you are separated.
Here's What To Pack When Boarding Your Dog
#1 Proper Identification
Nowadays,
, which is one of the best forms of identification. However, having an ID tag on your dog's collar is important too. Make sure all contact information is up to date, including your dog's name, your name, phone number, and address.
#2 Emergency Contact Information
Be sure you provide your dog's caregiver with emergency contact information of a trusted local friend or relative. Additionally, most boarding facilities will also require verification of updated vaccines, and veterinarian contact information.
While it's not pleasant to think about, emergencies and accidents do happen, and should an unexpected event happen where your dog is staying, you'll want to know someone can step in to keep your pet safe.
#3 A Familiar Item
Packing one or two items that are familiar to your dog will help soothe him while you're away. In addition to a favorite toy or blanket, it's a good idea to pack an item with your scent on it. This may be a sock, old teecshirt, or jacket. The familiarity of these items will reduce the risk of your dog being stressed or homesick.
#4 Meals and Snacks
Don't forget to provide food and snacks for your dog. The delicious meals and treats that he is accustomed to, will distract him from missing you and help him associate the kennel with good things. Even though some pet resorts provide food, dogs have very sensitive digestive systems and an abrupt change in your dog's diet will likely make him miserable. Send more than enough, in case your trip has unexpected delays.
Finally, many facilities allow you to bring your dog on a trial run, in order to help him acclimate to the new environment. This may be for a few hours or a single overnight stay prior to your main trip. After all, the more at ease he is, the more both of you will enjoy your trip away from home.
What To Pack At Our Dog Boarding Kennel In Grand Rapids
Our staff takes extra precaution when caring for your pup. Whether you bring your dog in for grooming, training or boarding, we believe in safety first! Contact Paws & Unwind today for 25% OFF your first grooming service.