Questions to Ask a Potential Dog Groomer
wphungerford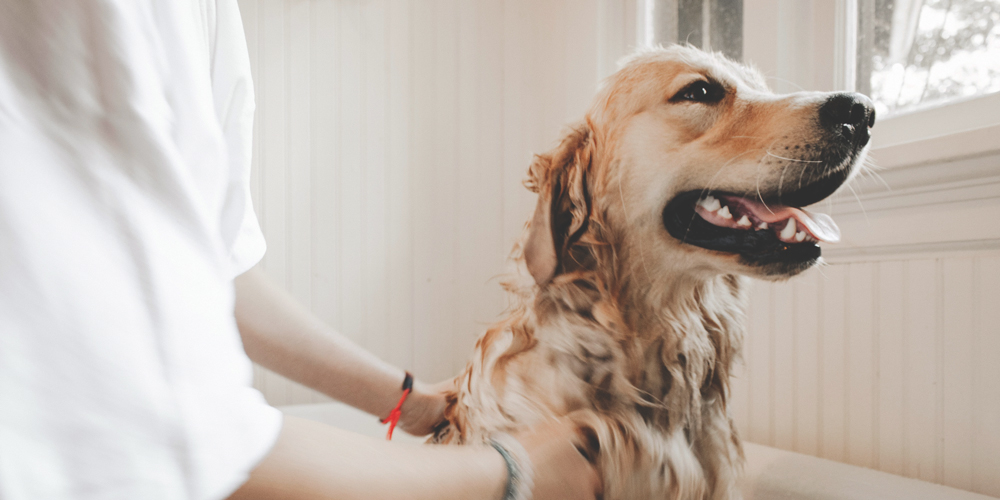 If you have been a pet parent for long enough it is likely you have had a questionable grooming experience or two and definitely don't want to have another one. But if you are new to the dog parent world and your little pooch needs a bath, nail trim, and haircut you may have questions about how to choose the right groomer. Or at least a safe, kind, and experienced groomer.
We have put together 5 questions to ask a potential dog groomer to help you with your search. These questions should not be hard for a reputable groomer to answer nor should they be offended that you have asked. If the opposite is true, then do not go to that groomer.
5 Questions For A Potential Dog Groomer
1.) How Long Have You Been Grooming?
Knowing how long the groomer you are interviewing has been in the business is the first question you need to ask. Using a groomer that has been in the field for a number of years has staying power for a reason.
This question isn't foolproof though. There are groomers with a ton of experience that may not be a good fit for your dog. There is also nothing wrong with giving a new groomer a chance if they have training but we will talk about that next.
2.) Do You Have Any Certifications?
There are no licensing requirements for a person to become a dog groomer so if they don't have a certification that doesn't mean they don't have legitimate skills. However, if they do hold a certification then it shows the commitment they have and also that they have some professional training under their belts.
No certification should not be a deal-breaker necessarily so take the whole picture into account when making a decision.
3.) Do You Have Breed Specific Experience?
due to temperament and some need a specialized grooming style because of their fur. For example, if you have a standard poodle and want a traditional poodle cut but the groomer has never done that before, then you may want to find a different groomer. Not because they aren't good but because you will likely not be satisfied with the results.
Similarly, if you have a dog with a breed-specific temperament for getting scared easily but the groomer has never worked with that breed, the dog may have a traumatic experience.
4.) What Happens if My Dog Gets Scared?
Knowing what the groomer will do if your dog gets scared is an important piece of knowledge when choosing who will be caring for your pet. A reputable and experienced breeder should not hesitate to answer this question with confidence.
If they have as much experience as they say then they should know exactly how to handle a fear-based reaction from a dog. They should also know when to call the owner because they will not be able to groom the dog.
5.) What Does Your Grooming Package Include?
Grooming is not inexpensive and you need to know what you are getting for your money. The groomer should have a schedule of services or some way of showing you in print what your package includes. This will prevent any poor experiences resulting from miscommunication or a misunderstanding.
Contact Our Grand Rapids Pet Groomers!
Paws & Unwind Pet Resort is proud to offer the best dog grooming in Grand Rapids! Contact us today to see why our pet resort is second-to-none!